Huge thanks to Anneliese for writing about her experience as a first time condo buyer in Toronto!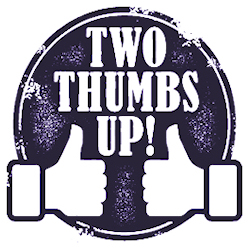 I stumbled upon Nick and Hilary by accident, while searching through condo listings on the internet. Nick seemed so friendly on the phone, even though I called after regular business hours. I made an appointment to meet with him to view a condo, and was pleasantly surprised to be met by both Nick and Hilary.
During my condo search, I met with many other agents. But Nick and Hilary were different: they work as a team, they made me feel comfortable right away, and they have a great sense of humour. What I really appreciated most of all was their honesty. One place we were looking at was a condo by an elevator, and I was concerned about whether you could hear noises inside my potential new home, like the elevator beeping as it passed each floor and people talking when they got off the elevator. Hilary and I pushed the elevator button and talked by the elevator while Nick waited inside the condo…he told us that yes, you can hear the noise. This was really helpful in my decision and I didn't purchase that unit. However, they were able to find me an even better unit because they both listened very carefully to what I wanted and needed.
Another thing that impressed me very much was their clear communication. They explained everything to me and answered all my questions. I really appreciated that as this was my first home and I didn't understand the process nor all the documents I had to sign. Hilary showed me on her iPad what the most recently sold condos in the building were priced at when they were listed. Nick was really helpful when we were negotiating the price, and I knew I could trust him when he gave me advice about what to counter with. I was pleased with the outcome and I love my new home! I would definitely use their services again.
Anneliese