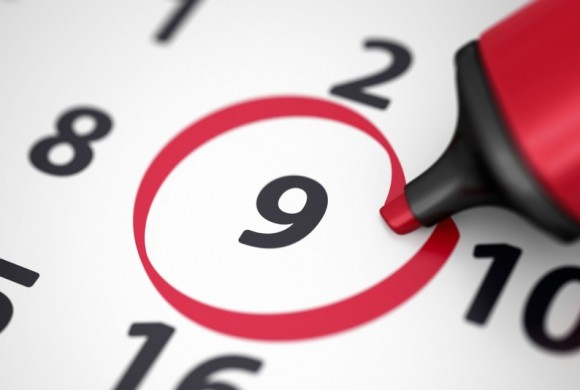 I'm itching to find new listings to send to our buyers and was checking in regularly over the "holidays" to see if something good would up.
I didn't expect to see anything as holidays are not, if you ask me, the best day to list on. Yet sure enough, listings went up on Christmas Eve, Boxing Day, New Year's Eve and even New Year's Day. I've seen million dollar listings come out on the Saturday of a long weekend that have blown my mind, but this, well, this takes the fruitcake.
Why would someone put their property up for sale on a holiday? No answer there for you, but I thought I'd take a moment to let you know from our side the thought that goes into determining what day is the best day to list your property on the Toronto Multiple Listing Service (MLS).
As real estate agents we have untraditional weekends, but our fabulous support staff tend to work Monday-Friday, 9-5. This means if you need help getting your listing up on MLS, you need their help. This in turn has trained agents and the public to expect new listings on weekdays.
Further, when planning our week, agents and buyers alike have open houses in mind for the weekend. Therefore the listing has to be out before the weekend so we can all plan for it and get the word out.
Additionally, in these days of holding back for offers, it's preferable to have the property on the market for approximately 5-7 days with a weekend of open houses thrown in. Listing on a Monday and holding offer night Friday doesn't make sense when many buyers are planning to do their house hunting on the weekend (see open houses above). Further, holding for offers on a Monday could be tricky as your potential buyer might be away for the weekend and their agent is scrambling to get them through your listing before it's too late.
We also avoid listing on Fridays because there is a long delay between uploading a listing to the MLS agents use and the listing appearing on the public's realtor.ca. Put your listing up on Friday and buyers will have already gone to the open houses they were interested in before yours even hits the site.
Put all this together and the bulk of real estate listing in Toronto come out on Tuesday and Wednesdays with Thursday not far behind in popularity. These are the days we aim for when listing a property.
Alas, there will always be agents who think uploading their new listing on a Friday, Saturday or Sunday (or a holiday!) is the right move. But waiting for realtor.ca to display new listings is waiting too long. Fortunately our search feature is as fast as the MLS us agents use. You can check it out here: http://nickandhilary.com/search-by-location